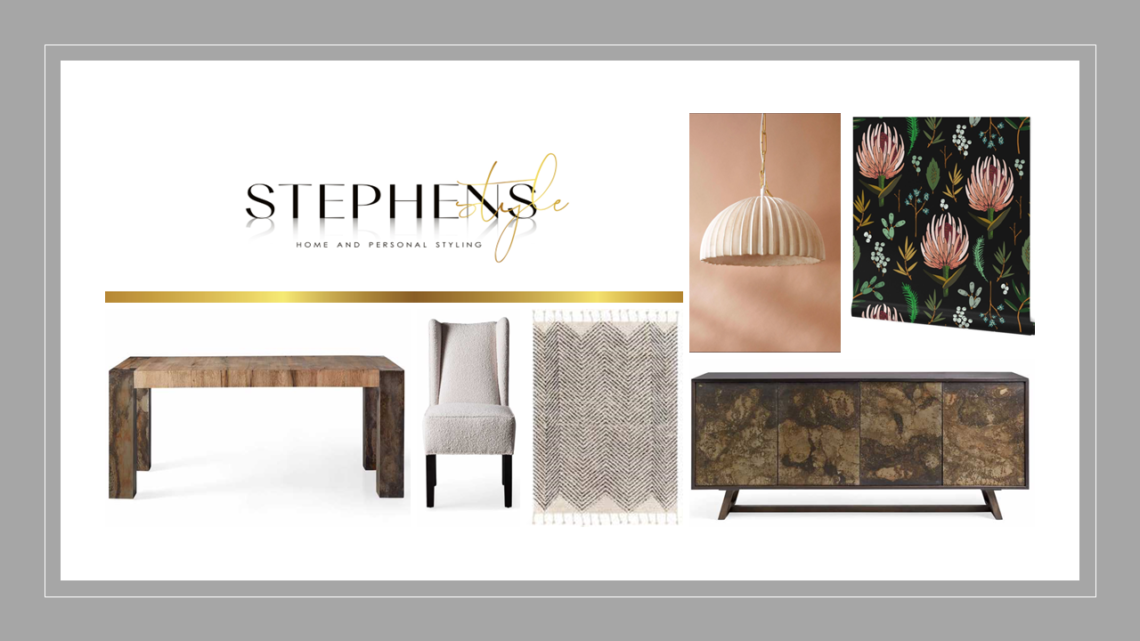 How often do you use your dining room? This is something I always ask during the initial consultation with clients mostly because it's very much an either or answer. For some people, their dining room is nothing more than a room they walk past on their way to somewhere else in the house. Others love to entertain and their dining area is a focal point in their lives. Personally speaking, when we moved into our previous house, it struck me that there wasn't a dining room but I really didn't think I'd miss it. I was SO WRONG. I missed having a dining room so much and often had to improvise by entertaining during months we could eat outside because there just wasn't an area to seat the amount of people I wanted to have over for various occasions. In our current home, I made it a point to make it one of the first rooms I completed. I've loved hosting holidays for family and friends in there. One of my favorite memories was when we all came out of quarantine after, what we call, the dark days of the vid….I hosted a friends get together complete with all of our favorite foods and wines. It was one of the best nights and I was SO happy to have so many people I cared so deeply for around my dining room table that evening.
My current client has been wanting something to comfortably host her guests but she wanted something with a bit of a rustic edge to it. "Rustic" is interpreted differently by many people. In this case, we wanted something that felt earthy without being overly casual. Comfort was a main consideration in order to juxtapose the harder lines and materials.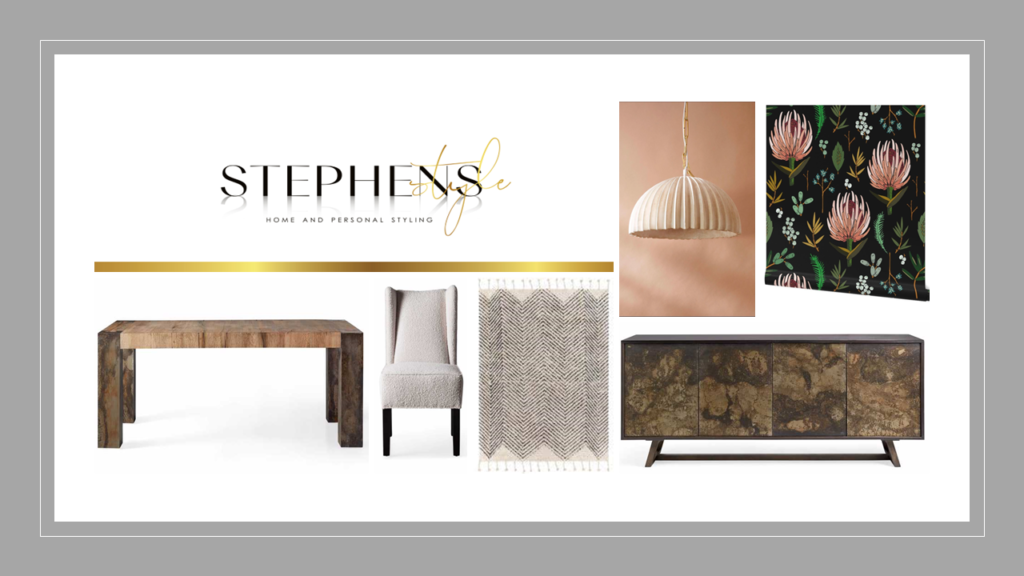 This gorgeous table and side board are a combination of reclaimed wood and metal that have contemporary lines which are balanced out by the soft Sherpa chairs and the hand made clay chandelier. The grass cloth wall paper brings in texture and color in an unexpected manner and it's all grounded with this soft wool rug that makes the space feel cozy and complete. I love incorporating unexpected patterns and wall paper has become my new obsession when it comes to this.
So the orders have been placed and now it's just a game of hurry up and wait. Fingers crossed, they custom items will be in by the holidays but real expectations; custom ordered items should be ordered by the beginning of July, even if they're coming from an American manufacturer. Supply change issues complicate this even further so if we're very lucky, we'll see these items in November. That said, when they do arrived, they'll be enjoyed for years to come!
If you'd like help pulling together a room for your home, please shoot me an email and let's chat about what you need.