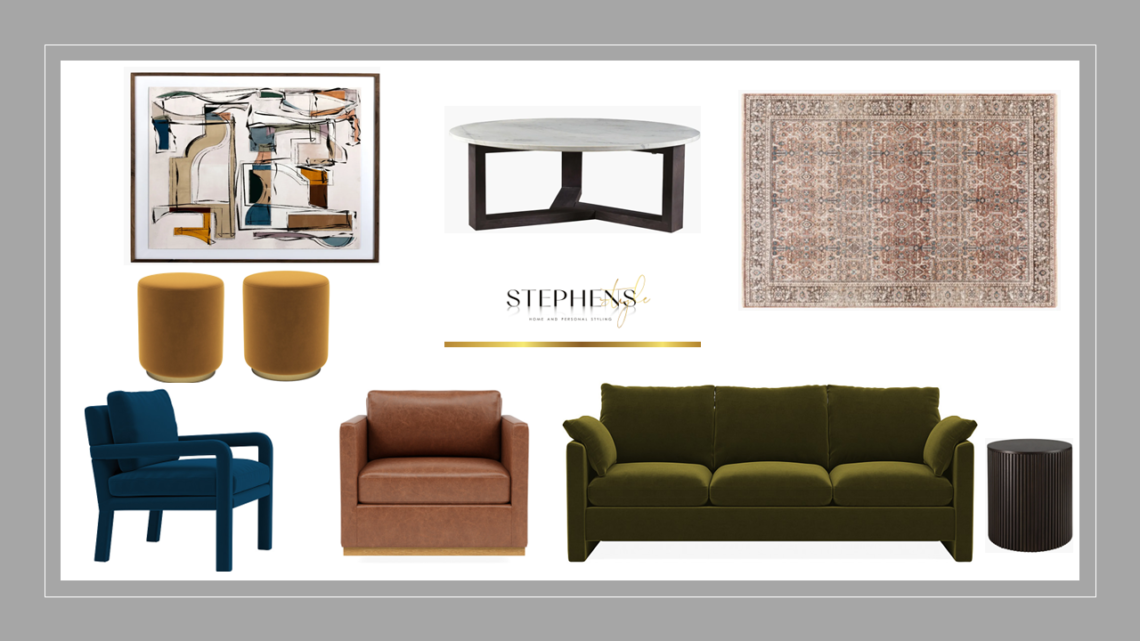 Fall has finally arrived which means here in Houston, it's been a cool mid to upper 80's. Given the fact that the AC in my car went out last week and the parts needed to repair it won't be in until sometime this week, I'm pretty much living with my head hanging out the sunroof but I'll take it over the 90+ temps and high humidity we've had prior to now. It's a subtle change but a pleasant one and I'm really looking forward to it cooling down even more now that October has arrived!
I've been living for the fall colors lately too. Rich jewel tone velvets and soft tobacco colored leathers have me all dreamy eyed and I'm so excited to be working on a virtual redesign for a couple who are shifting from their current beachy white vibe to this cozy warm aesthetic. I am also so thrilled to be able to partner with Interior Define to source these beautiful options for them. Their fabric is delicious quality and each upholstered item is custom made to order with dozens of options to chose from.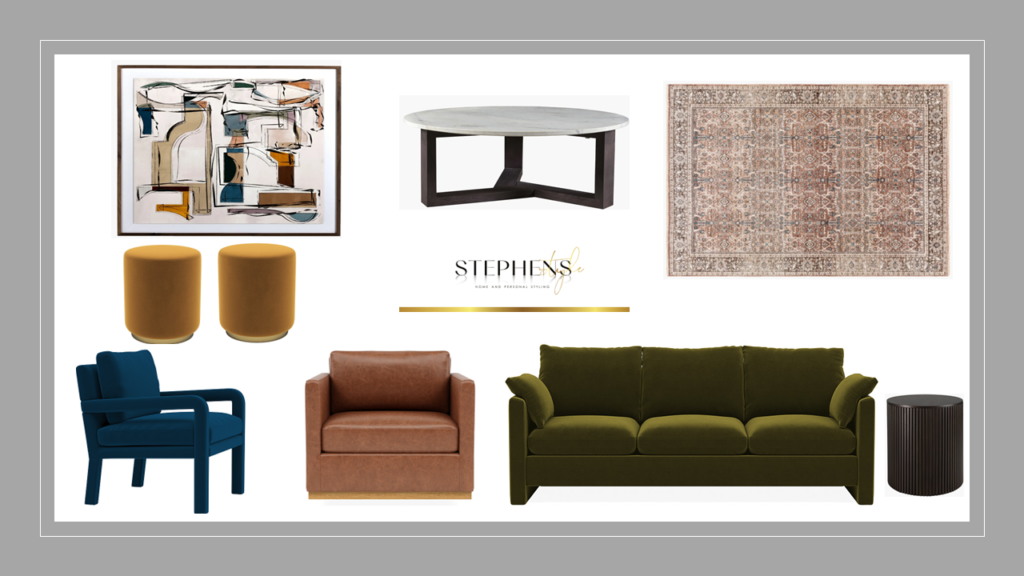 If you're like me, you also love a deep seated sofa that you can just sink into. Throw in comfortable, stylish chairs and a vintage inspired rug and the rest just sort of falls into place. I'm imagining cozy evenings by the fire with a nice glass of wine and good company. Sounds like heaven to me!
Be sure to check out their website for more selection choices. There are so many to chose from!
If you'd like help putting together a new look for your space, reach out to me and let's talk about what you're interested in! I would love to help.